What is MiFi and how does it work?
Take your mobile, tablet or laptop on the road and you may be at the mercy of 3G or 4G, where coverage can often be unreliable. This is now changing with the rise of MiFi (otherwise known as Pocket WiFi), the new way to take broadband with you while you travel.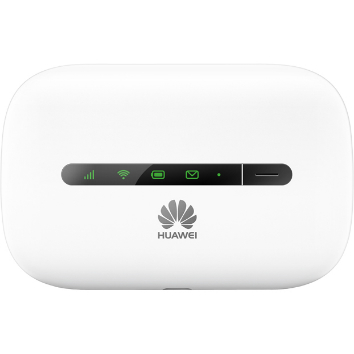 What is MiFi?
MiFi devices are small, wireless devices that let multiple users and mobile devices share a mobile broadband internet connection.
Most networks and some broadband providers sell MiFi devices on a monthly contract or a pay as you go basis, so you can pick a plan to suit your needs. If you're going on holiday you can also rent MiFi devices for use abroad, which can save you a lot of money on data charges. Plus, you can use your MiFi abroad so you don't get lost!
In this guide we'll tell you how MiFi works and if it's suitable for you.
How does MiFi work?
MiFi works in a similar way to a home broadband router, but instead a MiFi device taps into a 4G or 3G network to create what's called an 'ad-hoc' network.
An ad-hoc network is a network that builds as devices connect to it. For MiFi, your mobile devices and possibly your laptop connect to the MiFi device, forming a small LAN (Local Area Network).
Unlike a dongle, which is only for use with one device, MiFi can be shared with up to 10 people using just one MiFi device. However, users must be within 10 metres of the MiFi system.
As MiFi evolves, it's quite likely that the number of users and devices that can connect to the system will increase and the devices will have a longer range.
How can I get MiFi?
Offered primarily by Vodafone, Three and EE in the UK, mobile broadband works on a contract basis just like a phone, with a lot of deals coming bundled with a tablet.
You can get pay monthly contract tariffs from Three mobile and EE or you can get a pay as you go deal. If you decide on pay as you go, you'll have to pay for the MiFi device up front, but if you aren't going to use MiFi regularly it may be the best option for you.
How fast is MiFi?
MiFi mobile broadband tends to provide speeds up to 25Mbps, depending on location and the type of MiFi tariff you have signed up to.
Now that 4G is starting to become more common in the UK, it's anticipated that MiFi speeds will go up. EE has stated that it's possible that its dongle and MiFi devices can deliver speeds up to 80Mbps.
If you are renting a MiFi device abroad, you may be quite shocked at some of the speeds you can get. In countries such as South Korea and Japan, MiFi speeds can reach up to 165Mbps, which is faster than some fibre optic connections in the UK!
How is the Battery life on MiFi?
Despite not being as small as a dongle, MiFi devices are sleek and portable enough to take anywhere. Battery life tends to be between 4 and 8 hours, meaning you'll rarely be out of juice when travelling.
More recent MiFi devices claim to offer up to 16 hours of battery life so in the very near future we may see MiFi devices that can offer a full days use.
Is MiFi hard to set up?
MiFi is incredibly easy to set up - it's one of its biggest selling points. All you need to do, depending on the specific device, is switch on the unit and wait for your devices to detect the signal.
This will not take very long at all so once you've got your MiFi switched on you can use it within a few seconds. Unlike dongles, you do not need to install any software on your devices and you should be able to use MiFi with VPN programs, which is vital for some business users.
You can also use some MiFi devices for storage. If you have a microSD card you can insert it into a compatible MiFi device to boost your storage space, in a similar way to how some home routers use USB drives.
Why should I get MiFi?
If you travel a lot for work or pleasure and you don't like being offline, then it's definitely worth picking up a MiFi device.
MiFi gives you far more flexibility than standard mobile broadband. For starters you can connect multiple devices to it, meaning that if you are on the move you can connect your phone, tablet and laptop all at once. For people who work on the move, MiFi can be a real blessing.
MiFi is also a great alternative to fixed line broadband for students living in short-term shared accommodation. It can be a little bit expensive, but some MiFi deals have very flexible 30-day contracts.
Three and EE are the main providers of MiFi in the UK and they both offer contract and pay as you go tariffs. EE also offers an in-car MiFi device that can be very useful for keeping passengers entertained.
However, if you are not someone who feels the need to be online all of the time it is probably not worth the extra cost to have a MiFi device.
How much does MiFi cost?
Most UK networks offer MiFi (or mobile WiFi) contracts. Vodafone offers MiFi tariffs of 12 months or 30 days, Three offer MiFi in 1 or 24-month contracts and EE offer pay monthly or pay as you go options.
Be sure to keep an eye on data usage caps on any deal you sign up to. 30 day or 1-month contracts tend to have quite low data limits, so if you are going to be using a lot of data on the move it may be worth looking at 12-month tariffs. O2 offer MiFi devices on a pay & go basis from £25.00.
What are the best MiFi deals?
There are always plenty of MiFi deals available, and it's best to check online to find the offers that represent the best value. With different networks providing MiFi dongles as an alternative option for getting online, there's some healthy competition around, and that means better prices for consumers. Always compare MiFi deals because it's worth seeing what you can get, and that goes for both the price of the MiFi device and the price of the tariff.