SSE Broadband | Our complete guide
Did you know SSE Energy are offering broadband?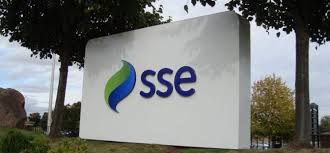 What is SSE Broadband?
SSE are first and foremost an energy supply company, but also offer broadband services to both new and existing customers. SSE Broadband works the same as any other Openreach Network provider, meaning most of the customers SSE serve will already be 'hooked up' via their phone line to their green cabinet and ready to go.
SSE Broadband packages and broadband speed
Unlimited fibre - £23 a month
- Average download speed of 35Mbps
Unlimited Fibre Plus - £26 a month
- Average download speed of 63Mbps
Before paying the extra money for the Unlimited Fibre Plus package, check to see the maximum broadband speed you'll get. Even though the SSE Unlimited Fibre Plus package says an average of 63Mbps, it might be that due to your location you'll only be able to get between 20 and 30Mbps, for example. If this is the case, you can save yourself a bit of money and go with the slightly cheaper Unlimited Fibre bundle, and get the exact same speed as you would if you went with the "faster" package.
Why is this? Well, when you're paying for fibre to the cabinet (the most common fibre product in the UK) your property will have a maximum speed. Check to see what this speed is before overpaying for products you won't be able to make the most of. You'll be able to check on any Openreach provider's website by entering your postcode and landline number.
SSE Broadband call options
While most of us don't use a landline, there are people who do. SSE provides the opportunity to essentially add call bolt-ons onto whichever SSE Broadband package is chosen. The options are:
Evening & Weekend - £5
- Includes local, national and UK mobile calls during evenings and weekends.
Anytime - £10
- Includes local, national and UK mobile calls made at any time.
Anytime Plus - £12
- Includes local, national and UK mobile calls made at any time, plus international calls to landlines in 50 countries.
SSE Broadband review
In terms of cost, SSE Broadband might not be the cheapest on the Openreach network, but it certainly isn't considered expensive, either. It's cheaper than your standard providers such as BT and Sky, sitting around the prices of other broadband providers such as TalkTalk and Plusnet.
In terms of speed, we have mentioned this above. All speeds across all providers on the Openreach network will differ depending on the package you pay for, but your location will have a set speed. This speed will not be able to be increased just by paying for more expensive fibre broadband. Of course, paying for other options such as fttp (fibre to the premises) or Virgin (coaxial broadband) will increase speeds, but these alternatives are few and far between across the UK.
SSE Broadband comes with unlimited downloads, but they do manage web traffic, which means at peak times, SSE will slow speeds for certain activity in order to keep everyone happy.
Your SSE Broadband deal will come with a free wireless router and you'll be safe from any price hikes for 18 months. If you're not happy with the broadband service you receive from SSE, all their broadband deals come with a no exit fee 60-day Happiness Guarantee.
SSE Broadband Additional Incentives with SSE Energy
If you choose to take out a fibre broadband deal with SSE Energy, you could save 5% off your energy bills. In order to do this, you'll have to sign up to their SSE Fix and Fibre v2 Bundle. The cost of the Fibre Plus Package will remain at the same price if you were to take it out individually, but the cost of your energy will be less.
This particular tariff also comes with a smart meter. It's worth noting too, that this tariff can be switched to if you're already an SSE customer or not.
If you're interested, use our sister company, Energy Helpline, to compare energy deals.