What is FTTP? Fibre to the Premises explained
Our guide to FTTP and FTTC broadband, what the difference is and which connection you should choose.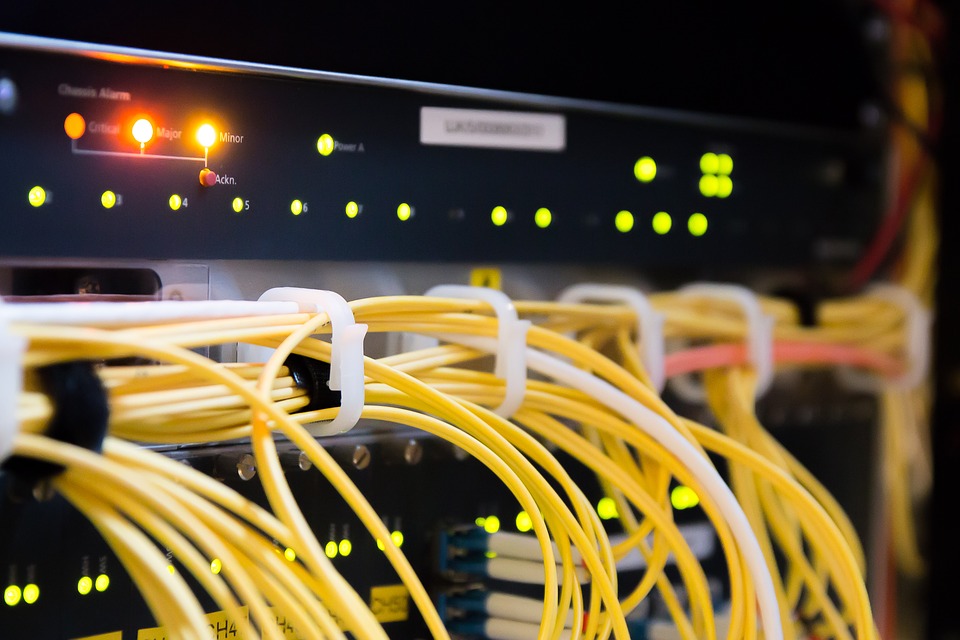 What is FTTP?
FTTP stands for fibre to the premises, and essentially refers to fibre broadband that is wired directly to the home instead of a cabinet that services the area (which is referred to as FTTC, or fibre to the cabinet).
FTTP, unlike FTTC, uses all fibre optic cables, making it the fastest type of fibre you can get. In fact, fibre optic allows for up to 1GBps (1000Mbps), though there aren't any current UK providers that offer speeds that high. With the combination of fibre optic cables and the fact that they go directly to your home, FTTP is certainly the preferred option for those who are serious about their broadband use.
What is FTTC?
FTTC means Fibre to the Cabinet and refers to broadband that draws its connection from a cabinet that services a specific area. You can see these in the street when you're walking along - they're normally either grey or green coloured.
FTTC broadband rarely needs home installation because when you switch, the company is able to connect you via these cabinets. Most UK broadband providers get their fibre services from BT's Openreach network, which is what these cabinets include.
Who are the FTTP broadband providers?
Unfortunately, there are very few UK providers that offer FTTP packages, with the vast majority operating on FTTC connections. Providers such as Sky, BT and TalkTalk all run on FTTC, with the services coming from the cabinets that provide whole areas with broadband connections.
Virgin Media is undoubtedly the highest profile FTTP provider in the UK. Whilst the service is not available everywhere, a large amount of broadband customers are able to get fibre from Virgin Media, which offers speeds that dwarf those from the likes of Sky and TalkTalk.
Virgin Media customers can get fibre broadband at up to 362Mbps with the largest package, which is more than enough speed for even the busiest of households. Those who do a lot of downloading, 4K streaming and online gaming favour Virgin Media due to its higher speed capacity.
Gigaclear is another option for those looking for FTTP broadband, though it is a lot more limited than Virgin Media. Gigaclear offers packages with speeds up to 900Mbps, which is hugely fast. Only a very select amount of customers will be eligible for this, however, with those that are paying a hefty connection fee if they want it.
How fast is FTTP broadband?
FTTP has a much higher speed capacity than any FTTC package, though this is rarely fully utilised. The vast majority of those interested in FTTP packages will be drawn to Virgin Media, which has a top potential speed of up to 362Mbps. Fibre optic is capable of much more, and it's likely that Virgin Media will offer even higher speeds at some point.
The government has outlined plans to roll out FTTP capability to 3 million homes by 2020, though this is unlikely to be fully established. One day, packages such as this will become the norm, but until then, many will have to make do with FTTC.
Can I get FTTP broadband?
Around a million households can currently get FTTP broadband, with Virgin Media holding the vast majority of those customers. Providers such as Virgin Media and Gigaclear allow you to check if you're eligible to their services before you sign up.
If your home is able to be connected via FTTP, installation will be necessary in order to get you hooked up. Unlike FTTC providers, which can often switch you to their broadband without any installation, FTTP needs someone to come and sort it for you. This process is often very quick, with an engineer finishing in under an hour. Once you're connected via FTTP, you won't be able to go back to FTTC services without an engineer changing your connection.
Is FTTP broadband reliable?
FTTP connections are quite often more reliable than FTTC due to the wires being connected to your home directly. This means that you're not sharing them with others and they can't be damaged in the same way broadband cabinets can.
Of course, no broadband connection is without occasional outages, though this is now quite rare for customers of FTTP packages. If you do experience frequent slowdown or outages, be sure to notify your provider, which may compensate you.
What are the main benefits of FTTP?
The main benefit of FTTP broadband is the fact that it has a higher speed capacity than standard fibre broadband. FTTP packages are often more than 3 times faster than FTTC packages, making them an obvious draw for any household that uses the internet heavily.
If you're someone who downloads and streams a lot or uploads content such as YouTube videos, it's likely that you'll want to seek out a faster broadband speed than the standard.
FTTP broadband also allows you to take broadband on its own, which not all the FTTC providers do. Virgin Media's standalone broadband without phone or TV services is very popular thanks to the rise of mobile phones and streaming.
FTTP vs FTTC
Ultimately, the type of broadband you go for will very much depend on your personal situation. If you live on your own or have a family that doesn't go online much, you're unlikely to want to shell out for a 300Mbps+ broadband connection. For light internet users, FTTC is perfectly adequate and also has a much higher coverage, with the vast majority of UK households able to connect this way even in rural areas.
FTTP is ideal for those who want a much faster connection and can afford the increased cost. In more populated areas, providers such as Virgin Media offer the best solution for superfast broadband, making them appealing for those who fall inside the catchment areas.
Despite FTTP being faster, there are plenty of FTTC packages that are more than fast enough for the average broadband user, even if you're streaming and downloading. The likes of BT, TalkTalk and Plusnet all over fibre packages of up to 63-67Mbps, which is still quite fast compared to ADSL connections.