What is a home firewall?
With this guide, we'll take you through everything you need to know about home firewalls, how they work and some of the best online safety software you can use today.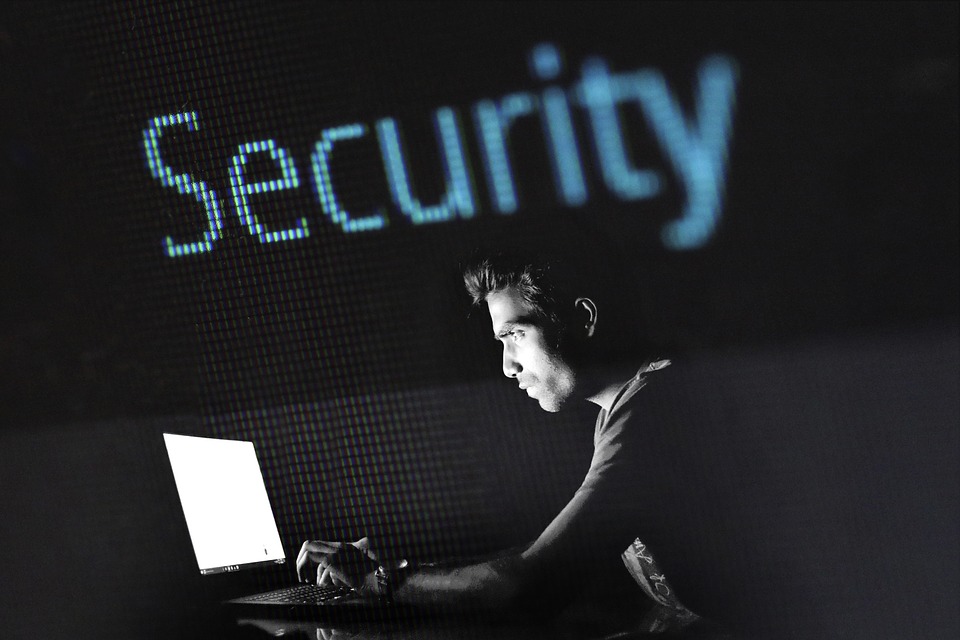 With this guide, we'll take you through everything you need to know about home firewalls, how they work and the best online safety software you can use today.
If you spend a lot of time browsing the web, you've probably heard the term 'firewall'. Firewalls are one of those things that have been around almost as long as the internet has, to the point where they're rarely talked about in modern times. However, they still serve an important function when browsing, protecting your computer from the less savoury things the internet has to offer. With this guide, we'll take you through everything you need to know about home firewalls, how they work and the best online safety software you can use today.
What is a home firewall?
A firewall is a piece of software that acts as a barrier between your home network and the internet. Firewalls help protect your personal information from the rest of the internet when browsing. Without a firewall, your data is vulnerable to the rest of the internet when you browse at home, with sites often phishing for your information without you knowing.
Firewalls will usually work in the background, guarding your information against others, but will also occasionally block sites altogether in extreme cases.
How firewalls work
Firewalls work with your broadband router to scan the internet as you browse it and flag information that comes under certain filters. Firewalls are mainly used by large companies (which have far more possible risks than home browsing) but are becoming more and more popular to use at home as the internet gets bigger and bigger.
Firewalls come in two different varieties: software and hardware. Firewall software is by far the most common as it is easier to install and maintain and can monitor outgoing information easily. Software firewalls are also more customisable, with users able to add their own filters and settings to block and let through whatever they want.
Hardware firewalls are more of an overreaching solution and can be found on most modern internet routers. These firewalls are baked into the hardware that goes online and work by examining the data that flows in from the internet and verifying whether it is safe to access. Software does this too but is more focused on information going out than going in. Using firewall hardware, you'll be protected from the majority of online threats without even realising.
The best firewall for your home network
There are a number of firewall software solutions available on the market, but it can be difficult to figure out which one is best for home use. In general, your best bet is to find a home internet security software package and make use of that, as the majority will include firewalls within their software.
Well-known brands like Bitdefender, Norton and Kaspersky are safe options here, as they're both fully supported and have years of research and experience built into them. Both also include modern features such as smartphone and tablet support, online subscriptions and tutorials that show you how to manage the software. With Bitdefender, Norton and Kaspersky, you'll be able to utilise firewall software alongside antivirus packages like webcam protection, anti-ransomware and anti-spyware.
What is an open source firewall?
An open source firewall is essentially firewall software that is compatible with a number of different computer operating systems, including Windows MacOS and Linux. Quite often, these are free to download and came about during the early days of Windows when it was easier for malicious parties to hack into. Now, there are a number of open source firewalls available to download online - though it can perhaps be a struggle to find out which is right for you.
The best free firewalls
Despite there being a large amount of free firewall software available online, only a few are recommended for users who want a simple, no-fuss software package. ZoneAlarm is one that's stood the test of time, with the first iteration being created back in the 1990s. It's still going in 2018, with the software offering a number of options for WiFi security. ZoneAlarm allows your computer to be protected even on public WiFi networks - ideal if you're using a laptop.
Comodo Free Firewall is another good option if you're looking for simple and free software. With Comodo, you can create different filters and rules for your firewall, giving more options than most software of this type. Comodo also offers "sandbox" versions of internet browsers that are protected from outside influence for safer surfing.
GlassWire is a more complicated version of the standard firewall software and is recommended for advanced computer and internet users. GlassWire scans apps you download for suspicious behaviour and can block individual programs from opening. You can even monitor network traffic usage, something few people will get use out of but is handy to have available if you're interested.