Things To Remember When Choosing Student Broadband Deals
If you're looking for your ideal student broadband deal, use our student broadband guide to help you get the most from your money.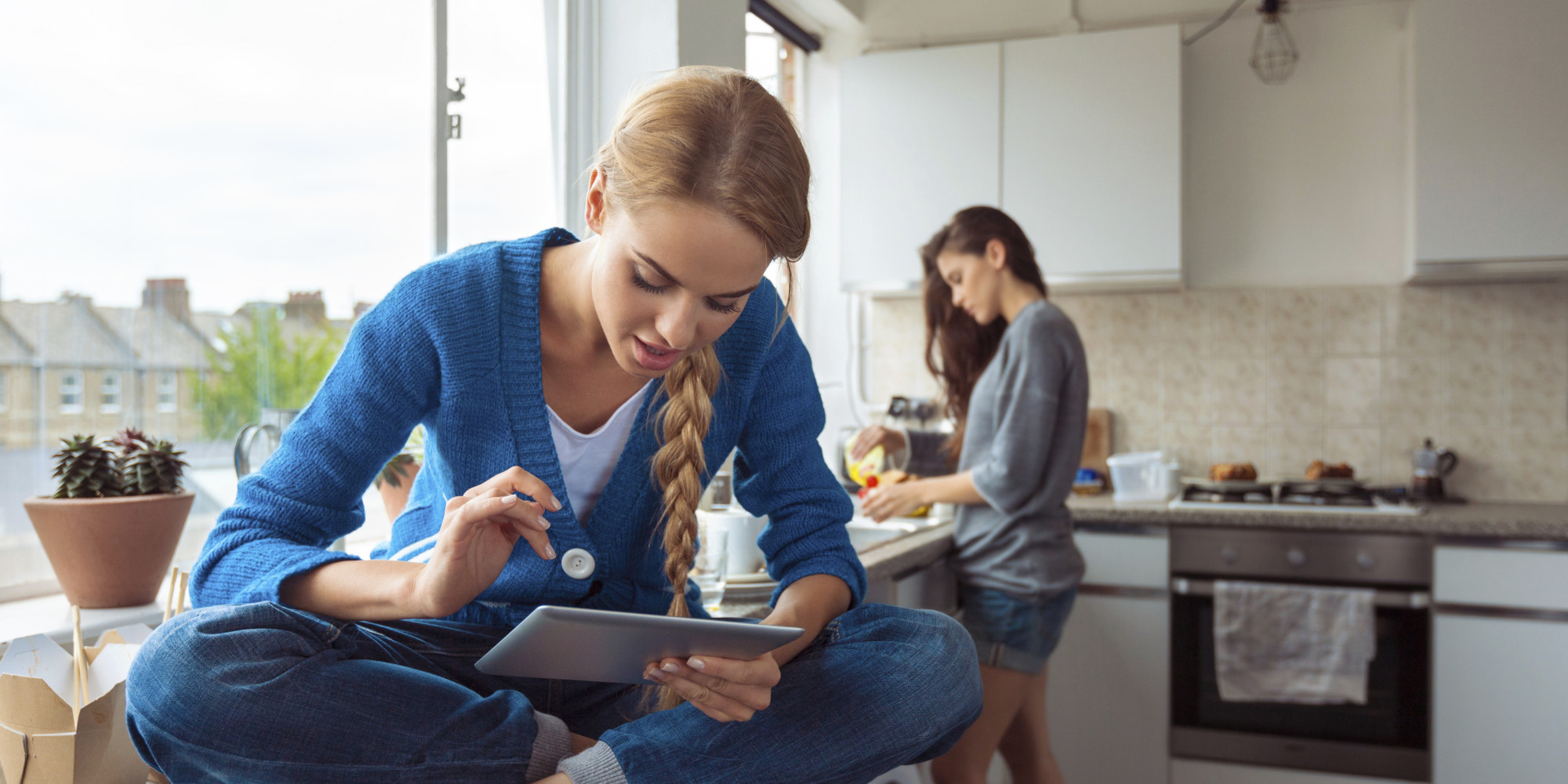 University can be a very expensive business. When you move away from home into university accommodation, one of the many things you'll have to purchase is a broadband connection. It's essential for your studies and it'll help you build the perfect freshers' party playlist.
Some providers now offer specific student broadband packages, designed especially for those in university housing.
Choosing a student broadband provider
Unfortunately, there are currently only two providers that offer student-specific broadband packages. Luckily they are the two of the biggest broadband providers in the country; Virgin Media and BT.
If you are happy to take a slightly longer contract, most providers have 12-month broadband only options that can offer students good value.
Choose a contract length that suits your university term
Both Virgin Media and BT's student broadband packages offer 9-month contracts, which is perfect for students. These contracts are designed to fit around the academic year so you won't end up paying for broadband outside of term time.
However, the price of both BT and Virgin Media's student broadband product could be slightly expensive for some individual students.
| | | | |
| --- | --- | --- | --- |
| Provider | Usage | Speed | Monthly cost including line rental |
| Virgin Media | Unlimited | Up to 50MB | £32.00 |
| | Unlimited | Up to 100MB | £37.00 |
| | Unlimited | Up to 152MB | £44.50 |
| BT | Unlimited | Up to 17MB | £29.49 |
| | Unlimited | Up to 76MB | £39.49 |
If you are going to be moving into a shared house, then these packages may be great value. The monthly cost can be split between housemates and as they are 'unlimited' tariffs everyone in the house can benefit. Virgin Media's student tariff also changes to a rolling monthly contract once you have had the contract for 9 months. It is worth noting though that these student broadband contracts are only available within a limited time period, typically from the beginning of June through to the end of October.
If you don't like the look of these 9-month contracts, then a 12 or 18-month contract might be right for you. But there are several things to consider when signing up to a broadband contract that long.
Cancellation fees
If you take a 12 or 18-month contract and find that you have to move or cancel the contract, you may have to pay a termination fee. These fees can be quite substantial as providers often multiply the charge by how long you have left of the minimum term of the contract.
For a student, purchasing the right contract, with the right contract length is essential. Finances can be tight during term time so if something out of the ordinary happens and you have to cancel your contract, a shorter contract term can really save you some money.
Short term contracts
Another option for students is a 1-month contract. Providers such as Direct Save, Tentel and Pop all offer one-month contract packages, and these packages are generally very cheap but they usually have a download limit.
Some one-month contracts actually offer less value for money than longer contracts, but the added flexibility means that these contracts can be the best option for some students.
Decent broadband download speeds and shared connections
Throughout your time at university, it's likely you will be downloading the latest lecture documents, study materials and plenty of content to keep you entertained during your breaks. Depending on how big your student household is, you'll need a broadband deal that can keep up with the demand of multiple devices all on one connection.
Shared connections – Do you need higher download speeds and 'unlimited' data usage?
If like the majority of second-year students, you are living in a shared house with friends/housemates then you might need a heavy duty connection with fast download speeds. For example, if one housemate is watching Netflix while another is downloading music and you need to get your coursework done (or play FIFA online) then you could get the dreaded slowdown and that's when arguments can start!
If you are in a house full of heavy broadband users then fibre optic broadband may be the best solution. Although it can be expensive, fibre optic broadband costs can be spread throughout the household. Virgin Media even has a handy calculator that helps you work out what each of your housemates will have to pay per month, although if one of your housemates is a bit financially 'vague' this can also lead to issues. With that in mind, you should remember that only one name goes on the bill per household. If you live with reliable mates who aren't likely to leave you in the lurch though, then dividing the cost can be a great way to get high-speed broadband.
If you aren't crowded into a property with a load of housemates then it's worth exploring a cheaper ADSL option. With speeds starting from around 7MB, ADSL should be sufficient for your needs.
Cybersecurity software add-ons
Many broadband providers in the UK are now offering security software with their packages, ensuring your personal details are secure and keeping you safe from online threats.
For example, TalkTalk offers HomeSafe with selected deals, which alerts you of any threats before you click on a suspicious website. This is especially useful when you're looking for resources to use with your coursework. It also features Homework Time, so if you're easily distracted you can block any social networking and gaming sites until you have completed that crucial bit of work that goes towards graduating.
TV with your student broadband
It's not all work and no play at university, so for the times you want to sit back and relax, you can add TV to go with your student broadband.
Your TV and broadband deal will give you a wide range of entertaining channels to choose from, as well as catch-up services and on-demand. If your favourite programme is on at the same time as a student social event, you'll be able to record and watch it later.
Having TV with your broadband will mean you'll be paying more, so check your budget before committing to your chosen contract.
Fibre-optic or ADSL
Fibre-optic broadband offers a faster web browsing experience, sending signals through small fibreglass cables and then through copper wiring for the last mile. This type of broadband offers a more reliable service and can take the demand of multiple devices being connected to the same WiFi. Fibre-optic broadband is particularly ideal if you live in a large student house.
ADSL broadband is available to the majority of the UK, but has slower download speeds than a fibre-optic connection. However, if you're on a tight student budget, this type of broadband is a cheaper option.
Unlimited or a usage cap
Broadband and Student specific broadband packages come with different usage options to help suit your budget.
Unlimited broadband is ideal for a big household with multiple devices online at once or for those who frequently stream content. This kind of usage also gives you less restriction on how much you use your broadband.
However, some unlimited deals do come with a fair usage policy. Essentially, your usage is still unlimited, but if you are using your connection heavily for long periods then you may experience slower broadband speeds at peak times.
Other packages offer data allowances that limit the amount of downloading you can do each month. These packages are cheaper, but they do restrict you on how much you use your broadband. Each provider offers various data allowances, so make sure you get a deal that's going to be best suited to your usage habits.
Free incentives with your package
To entice new customers, broadband providers add free incentives to selected broadband deals, which could benefit students.
These incentives can range from free shopping vouchers to discounted monthly rates. Although these are really useful to cash-strapped university students, we recommend looking at the long-term offers of a broadband contract before seeing the incentives as an added bonus.
How to compare student broadband deals
Keep these essential points in mind when you're shopping around for a student broadband deal. If you pick the right deal for you should have more money to spend on textbooks, or more fun and frivolous student type things!
Can you get student specific broadband deals in your area?
Take a short contract. The 9 months deals from Virgin Media and BT are worth considering
Are you in a shared house? If so a fast connection with unlimited downloads might be needed
Would you benefit from a bundle including TV and calls?
You can get broadband without a phone line. If you don't need a phone, shop around for a broadband only deal
Are your housemates reliable? Bear in mind any contract will be under one persons' name, so be sure you aren't left in the lurch!