How is COVID-19 affecting broadband installations?
Wondering how the current situation will impact on your broadband switch? Our guide is here to help answer your questions.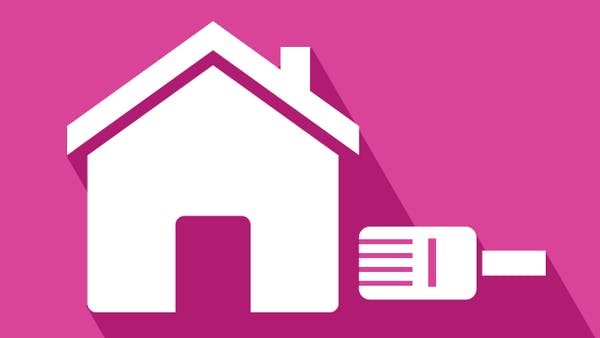 Having a fast, reliable broadband connection is extremely important right now. Not only is the vast majority of the country working and learning from home but there's also significantly more demand for online streaming services like Netflix.
If you're not happy with your current package, it's still possible to switch your broadband during this time.
Switching your broadband during COVID-19
There are two main broadband networks which operate in the UK, BT's Openreach and Virgin Media's own.
Sky, TalkTalk, Now Broadband, PlusNet, EE, Vodafone, Shell Energy, The Post Office, John Lewis Broadband and of course BT all use Openreach to deliver their services.
If you are currently with an Openreach provider, you are free to switch to any other broadband provider on the same network.
Openreach has ruled that their engineers won't be carrying out any home visits until after June 1st 2020, the exception being for vulnerable customers like the elderly and disabled or those without any form of connection.
The fact that all of these providers use the same network means that as long as you've got an active phone line, you don't need an engineer to come out. Your chosen provider will send you a new router which you'll then just simply need to plug in.
If you're with an Openreach provider, you can still switch to Virgin Media and vice versa.
Even if you don't currently get broadband from Virgin Media your home might have been connected up to its network in the past. If this is the case, they'll send you a QuickStart self-installation pack so you can set it up.
At the time of writing, Virgin Media engineers are still currently carrying out home visits. They are sticking to the official social distancing guidelines and the visit will be cancelled if anyone in your home is ill, self-isolating or has been to a high-risk area.
As always, it's best to get in contact with Virgin Media via their online chat function to check that you're able to switch to an Openreach provider.
You can't switch or upgrade to ultrafast packages on the Openreach network.
Ultrafast packages from Openreach providers like Sky or BT are not available at this time because they again require an engineer visit. The exception to this is new build houses which already have the right kind of cables installed.
Is anything else being done to help customers?
Sky
Usage caps on broadband packages have been removed
You can pause your Sky Sports subscription for free
Sky Mobile customers will receive a free 10GB of data in their piggybank which can be shared across all the SIMs on that account.
BT
Charges for landline customers are capped to £5 a month.
Usage caps on broadband packages have been removed
Plusnet
You can pause your BT Sport subscription for a month
Contact centre hours are now 8AM to 8PM to help better support customers
TalkTalk
Usage caps on broadband packages have been removed
Dedicated support team available between 9AM and 12PM Monday to Friday for those who have registered as needing additional accessibility support
Virgin Media
Usage caps on broadband packages have been removed
Millions of customers who pay for broadband speeds under 100Mbps upgraded for free to the M100 Fibre package
EE
Free unlimited data for all NHS employees on a pay monthly mobile plan
Usage caps on broadband packages have been removed
Can I still contact my broadband provider during COVID-19?
Most providers are now operating with less staff and experiencing a high volume of calls so understandably, they're choosing to prioritise vulnerable customers.
If you're experiencing a problem with your broadband, make sure you take a look at the help section of your provider's website. Their dedicated community support forums are really useful too as you can ask for a solution from other users.
Alternatively, if you really need to speak to an advisor there's also the online chat function available on your provider's website.