Can you get broadband without line rental?
With this guide, we'll take you through the world of broadband without line rental or a phone line and what the best options are for you.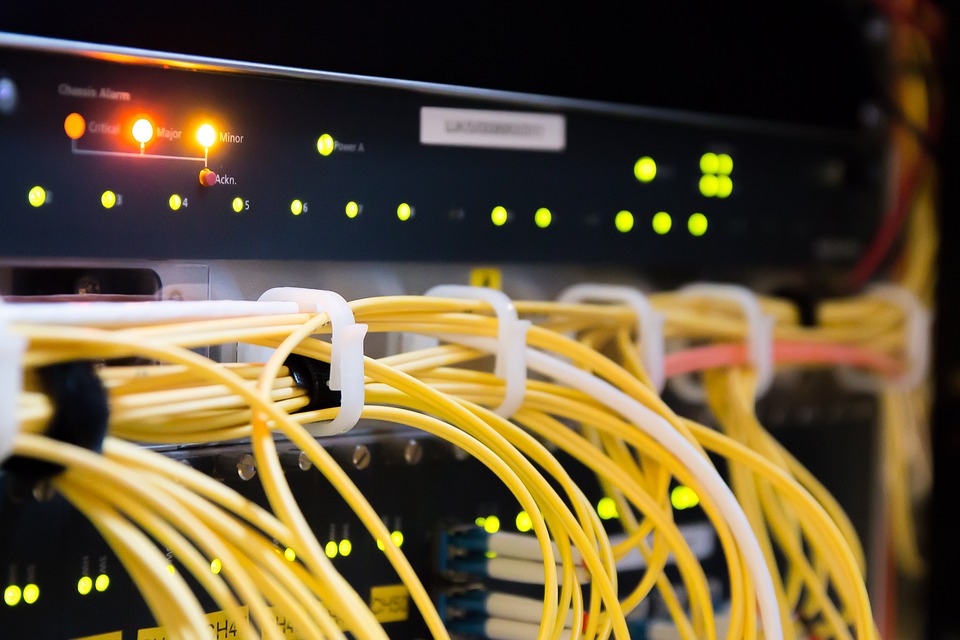 Shopping around so you can compare broadband in 2018 can be a bit of a tough task. With so many different packages and so many specific requirements, you might begin to wonder if there's even the perfect broadband package for you out there. With the rise of smartphones, social media and online communication, people's needs from their broadband providers are different from even just 10 years ago.
If you're no longer interested in keeping a home phone or if you're buying broadband for the first time and have never even used a home phone (a genuine possibility in 2018), you might be wondering what your options are. With this guide, we'll take you through the world of broadband without line rental or a phone line and what the best options are for you.
What is line rental?
Line rental is the fee that providers charge you to have an active phone line in your home. That term 'phone line' is important to remember, as it means the actual line itself, regardless of whether you have a home phone hooked up or not. The vast majority of broadband connections run through a phone line, meaning it will probably be an essential part of your broadband package.
Since late 2016, new laws have meant that providers must include the cost of line rental with the monthly price of your broadband package, meaning you pay one monthly fee without the previously almost hidden line rental charge.
Can I get home broadband without a phone line?
You can get home broadband without a phone line but it might not be cheaper or easier than getting broadband with line rental.
The vast majority of broadband providers make use of BT's own Openreach network, meaning they essentially rent a part of it and use it to sell their own broadband packages.
Broadband providers that operate outside the Openreach network are rarer than ones that don't, but shopping around will reveal providers that have their own specific broadband and fibre networks. The downside of this is that the limited availability means they're not as ubiquitous as providers operating on Openreach, though this is rapidly changing.
Unfortunately, providers who run on their own broadband network will still often charge their own version of line rental, even if this is woven into your monthly subscription fee. This means that the closest you can get to getting something that resembles line rental-free broadband is finding a broadband package without a phone connection at all.
What are Broadband-only packages?
Broadband-only packages provide broadband without a home landline installed or included. This is becoming more and more popular thanks to the recent domination of mobile phones. Practically everyone has a smartphone in their pocket at all times now, and many don't even use them to make calls, making a home phone a pointless money-sink for many. With the current usage of smartphones, all you need to keep in touch with everyone is an internet connection.
The vast majority of providers have cottoned on to this and now essentially include a lot of their home phone services into their broadband packages, meaning you don't really pay any more than you would if it was broadband-only. Customers often get the choice to take a different type of phone package, such as Weekend and Evening calls included, for a higher monthly cost.
Despite the advances in recent years as far as broadband packages are concerned, it can still be frustrating to be hooked up to a phone line you never use. If that's the case, you do still have a few options.
Virgin Media Broadband without line rental
Virgin Media Broadband is the UK's leading provider if you're looking for broadband that's separate from BT's Openreach, and one of the only to offer broadband without a phone line attached.
Virgin Media's Broadband-only packages offer Fibre Broadband on its own, separate from phone and TV connections. These are exclusively available with Virgin Media's VIVID Fibre Broadband connections, which range from up to 50Mbps to up to 300Mbps.
These are ideal if you do all of your home communication and work through the internet and you need something unlimited and fast to get you through everything from WiFi Calls, Skype chats, YouTube browsing and uploading or streaming via Netflix. Line rental is not applicable here, as you're only connecting to Virgin Media's Fibre Broadband Network.
Virgin Media is a decent choice for those looking for something separate from BT's Openreach as it's becoming more and more widely available, meaning there's a good chance you'll be able to get a decent connection no matter where you live.
Providers such as Hyperoptic also offer broadband-only packages, but are only widely available in large cities at this time, making them unsuitable if you live in a more remote region or even just a smaller city.
Is 4G mobile broadband good value for money?
4G mobile broadband is another way to get broadband whilst avoiding a phone connection but is only really recommended for specific situations. Most mobile broadband is set up as a temporary solution, allowing you to get broadband on the go with single month contracts on offer.
You could, however, potentially use mobile broadband as your main broadband connection at home, depending on what your needs and situation are. EE offers a 24-month contract on one of its mobile broadband packages, which would, in theory, make it usable at home. However, the price and reliability make this a tough prospect for using constantly, as the amount you're spending could be more than standard broadband with line rental included.
Overview: broadband without line rental
Line rental is a charge for using Openreach
Line rental is included as part of the price, as per ASA regulations
Phone connection comes as standard
Phone connection often no more expensive
Broadband-only packages available
Virgin Media the choice for broadband-only
4G Mobile Broadband offers a temporary solution