Best Music Streaming Service: Our Guide To Streaming Music Online
Digital music services have been around in various forms for some time. When Sean Parker and Shawn Fanning's Napster service burst onto the scene, the music industry changed forever.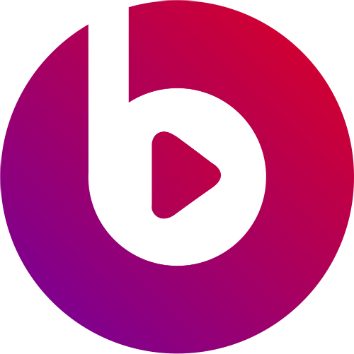 Now, we have a whole range of different music streaming services to choose from. But which is the best music streaming service for you? We've tested each one, so you can make an informed decision.
Apple Music
How much is Apple Music?
Apple Music is £9.99 per month or £14.99 for a family account for up to six users. You can also get the first 3 months free via a trial.
Devices compatible with Apple Music:
iOS, Mac & PC with an Android version coming soon
What is Apple Music?
Apple Music is Apple's brash entry into the music streaming market. It differs slightly to other music streaming services as it relies on a more human way to recommend new music.
Rather than having a very clever algorithm recommend you music, Apple Music has a whole roster of DJs, artists and 'taste makers' that can recommend new music as well as album exclusives that can only be streamed on the service.
Apple Music has a strong library of over 30 million songs from pretty much every band you can think of, though there are some notable omissions, such as The Beatles. On the whole, however, you can pretty much find whatever you want.
Although Apple Music does not have a free tier, like Spotify, it does have Beats 1. Beats 1 is the free internet radio station that features shows from the likes of Dr. Dre, Zane Lowe, Josh Homme and even Elton John. This is free for everyone to listen to if you have a compatible device.
Apple Music also has 'Beats Connect'. This is a kind of music specific social network that lets artists connect with fans. These artists can also upload what they want, which is really useful for unsigned artists who are looking to make a bit of a splash.
Is Apple Music worth it?
Apple Music is great is you are already in the Apple product 'sphere'. For example, if you're an iPhone, iPad or Mac owner, Apple Music is great value if you are a big music fan. However, more casual music fans will be put off by the lack of a free tier, though Beats 1 slightly makes up for that (even if it's heavy on UK Garage for some reason). Exclusive programming like the Joshua Homme Alligator Radio hour and the Pharmacy with Dr Dre can also help you discover music that you might never have heard otherwise. If you're looking for something new but are baffled by the sheer range of choice, this could be a deal breaker. We'd recommend signing up for a free trial and if you use the service regularly, then it's worth signing up.
Apple Music is available on all iOS devices, Mac and PC. Android compatibility is also coming soon.
Spotify
How much is Spotify?
Spotify has a free ad-supported tier. Premium membership costs £10 per month.
Spotify Family costs £10 per month initially for one account, with each family member then costing an additional £5 per month.
Devices compatible with Spotify:
Nearly everything! Spotify is available on Android devices, BlackBerry, iOS, devices running Linux, Windows PCs, Windows Phone, Mac OSX, Samsung Smart TVs, PlayStation 4, PlayStation 3, Virgin Media TiVo boxes, some home and in-car entertainment systems.
What is Spotify?
Spotify is the biggest player in music streaming. It has a library of over 30 million songs and due to it compatibility with a massive range of devices, it's available pretty much everywhere.
Unlike Apple Music, Spotify relies on its own algorithm to recommend new music to its users. This algorithm is scarily effective, so you may find that it knows your music taste better than you do!
Although Spotify has 20 million users, only 6 million pay for Spotify Premium. One of the reasons for this is Spotify's ad-supported free tier. With a free Spotify account you can still listen to music, but advertisements play every other song. It's not as intrusive as you might think and it's bearable. However, although you can listen to whatever you want on the free tier, you can't listen to a specific song on your playlist or from an album. Songs will shuffle without much input from the user. Whilst this is fine on your playlist, if you want to listen to an album from an artist you don't know well, it can be off-putting.
Spotify Premium, on the other hand, is incredibly flexible. There are no adverts and you can listen to tracks offline on mobile devices. This is very handy if you're travelling and mobile data is at a premium.
Is Spotify worth it?
One of the biggest selling points Spotify has over its rivals is its ubiquity. You can get Spotify on almost everything. This means that lots of people can try the free tier of the service and see if it's something they'd pay for.
Much like Apple Music, signing up for Spotify Free and assessing whether the service is for you is probably the best option. Spotify does have issues around music discovery and the UI can be confusing, but it does have many innovative features. However, if you have a family, their pricing policy is very vague and is probably the area where Apple have them beaten.
Tidal
How much is Tidal?
Tidal has a 30 day free trial with two different paid tiers.
Tidal HiFi costs £19.99 per month for unlimited use of Tidal with high resolution audio, Tidal Premium also has a £9.99 tier that lets you access Tidal but with a lower audio resolution than the £19.99 tier.
The family plan works in a similar way to Spotify. The Tidal Premium family plan costs the initial £9.99 plus £4.99 for each additional family member. So, for example, if you added four accounts to your Tidal Premium account it would cost £29.95 per month.
Tidal Hifi for families operates in the same way, but each additional family member costs £9.99 per month. This means that your account and four family members would cost £59.95 per month.
Devices compatible with Tidal
Tidal is compatible with Android and iOS smartphones and tablets plus network players such as Sonos.
What is Tidal?
Tidal was recently acquired and relaunched with much fanfare by Shawn "Jay-Z" Carter and it's fair to say it's come in for some criticism. Many people have criticised the pricing of the service with some saying that it could drive more people towards torrent sites and piracy.
However, this is slightly misleading. Tidal's first tier of paid membership, Tidal Premium, is £9.99 per month - the same price as Apple Music and Spotify. The £19.99 per month membership option, Tidal HiFi, is strictly for hardcore audiophiles and not really suitable for most users who just want to stream music on the move.
It's important to assess Tidal on its own merits and for some users it's a great package. It has exclusives from popular artists such as Beyonce, Rihanna, Nicki Minaj and Calvin Harris as well as a curated music discovery experience, similar to Apple Music.
Tidal also has live streams of concerts from artists that it has tied up to exclusivity deals. Jack White streamed a concert live from North Dakota and Rihanna recently debuted her new song and video.
Is Tidal worth it?
This depends on what you want from your music streaming service. If you are a huge audiophile and want to stream in the lossless file format, then Tidal is a good option for you. Also, if you're a big fan of one of Tidal's exclusive artists then Tidal is definitely a service you should consider. For everyone else there is not much to differentiate it from Spotify or Apple Music. Once again, you can sign up to a free trial and see if the Tidal package works well for you.
Deezer
How much is Deezer?
Deezer has a free unlimited ad-supported tier much like Spotify. The Deezer Premium+ tier costs £9.99 per month with the offer of a 30 day free trial.
Devices compatible with Deezer
Deezer is available on Android devices, iOS devices, Windows Phone, PC, Mac, Google Chromecast and a number of smart TVs from the likes of Samsung, Bang & Olufsen, Panasonic & LG.
What is Deezer?
Deezer is one of the more popular streaming services around that you may not be entirely aware of. It has over 35 million tracks available on its service and a free ad-supported tier similar to Spotify.
A novel little feature of Deezer is that it can display lyrics for the track that you're listening to, so you've got no excuse for getting the words wrong if you're singing in your car or in the shower!
The free tier of Deezer and the paid tier differ in a number of ways. Personalised recommendations from Deezer's editorial staff are not available on mobile and the sound quality of the streams on the free version are labelled as 'standard'. On the paid tier, you get higher quality audio and the ability to listen offline.
Is Deezer worth it?
As with pretty much all music streaming services, Deezer also offers a 30 day free trial of its paid tier and an ad supported free tier. So it's easy to try out the service and see if it's something that works for you. However, if you have a family, Deezer may not be the best option. Deezer does not have a family account option, which means every user who wants access to Deezer Premium + must pay the £9.99 per month fee. This means that it could get very expensive for families very quickly!
If you are an EE mobile customer you can have Deezer Mobile as an add-on to your mobile plan. With this, a Deezer Premium + subscription is £4.99 per month instead of £9.99 per month.
Qobuz
How much is Qobuz?
Qobuz offers a 30 day free trial for users and five separate subscription tiers.
Qobuz Basic offers desktop access only for £4.99 per month and for classical music fans Hi-Fi Classique is available for £14.99 per month. This gives access to the classical catalogue only in high-quality audio.
Qobuz Premium is £9.99 per month with a 30-day free trial. Qobuz Hi-Fi is £19.99 per month and Qobuz Sublime which is £219.99 per year.
Devices compatible with Qobuz
Qobuz is available on Android, iOS with a dedicated Windows PC application available from the Windows Store. It's also available for Mac OSX machines that run OSX version 10.5 and higher.
What is Qobuz?
With a name derived from an ancient instrument from the heart of central Asia, you know that Qobuz is serious about music.
Qobuz has a library of over 30 million tracks, like most other streaming services, but it's fair to say that Qobuz is for audiophiles. Though Qobuz Premium tier at £9.99 per month is much the same as other services, the Hi-Fi and Sublime tiers are a bit different.
Users who subscribe to the Qobuz Hi-Fi tier can stream high-quality FLAC 16-bit / 44.1 kHz files. The Sublime tier will let you stream in 24-bit high res. If you're seriously into your music and have a high-end sound system at home, this could be the service for you!
Is Qobuz worth it?
For the vast majority of users, Qobuz Hi-Fi and Sublime are not options that would provide value for money. The £9.99 Premium tier is fairly similar to the likes of Spotify, Deezer and Apple Music, so that may be worth investigating. The £4.99 Basic tier is a good compromise, but as it's desktop only it may not be suitable for most users. There is also no family tier of memberships, so Qobuz could be very expensive for families.
However, if you are a keen audiophile and are the sort of person that has a high-end sound system, Qobuz could be the streaming service for you.
Rdio
How much is Rdio?
Rdio offers two main subscription tiers in the UK. A free ad-supported tier and the Rdio Unlimited tier which costs £9.99 per month.
Devices compatible with Rdio
Rdio is available on iOS, Android, Windows Phone and the Amazon Fire. You can also listen to Rdio on Mac, PC, Roku, Sonos and BlackBerry devices.
What is Rdio?
Founded by the co-creator of Skype, Rdio has a library of over 35 million songs and is available in 86 countries around the world.
Rdio operates a bit like a hybrid of all the big streaming services. It uses social engagement, algorithms and curated programming to help you discover new music. Rdio's free tier works slightly differently to some others though. Instead of just selecting tracks and playing them, users click on different 'stations' within Rdio.
Is Rdio worth it?
Rdio offers a good balance of subscription offers, with the standard £9.99 Premium tier as well as a family offer that knocks 20% off for two subscribers and 50% for the third, fourth and fifth subscriber. This makes Rdio attractive to households that might need more than one account.
Google Play Music All Access
How Much is Google Play Music All Access?
Google Play Music All Access costs £9.99 per month with a 30-day free trial. There is also a free ad-supported tier.
Devices compatible Google Play Music All Access
Google Play Music is available on Android, iOS, PC and Mac.
What is Google Play Music All Access?
Google Play Music All Access is Google's entry into the very crowded streaming music market. It has a library of over 35 million tracks on its premium and ad-supported free tier. One novel feature is that Google Play Music All Access will let you store up to 50,000 songs from your iTunes library. An unexpected feature considering Google and Apple are huge rivals!
Is Google Play Music All Access worth it?
Although Google Play Music All Access lacks a family account plan, the fact you can add up to 50,000 tracks from your own library and stream them from anywhere for free makes it a great value proposition. However, for many users there is not much to distinguish Google Play Music All Access from other streaming services.
Our Recommendation
Choosing between the majority music streaming services can be very difficult. If you are not a dedicated music fan, it's tough to know which one to get as they are all fairly similar.
For most people price is the key factor, but because of standards set by the music industry, all of these services tend to operate at the £9.99 per month price point. This means that other aspects of the offering are really what you should pay attention to.
Bearing this in mind, we would recommend that if you have a family and tend to use iOS devices, you should get Apple Music. Currently, in our opinion, they have the best family account plan of all the big streaming services. If you do not use iOS and a family plan is not a consideration for you then we would recommend Spotify or Deezer. They are very similar services, with a practically identical catalogue of music to listen to. Because of the sheer number of devices that it's present on, Spotify may have a slight edge.
If you are very serious about your music and are concerned about factors such as sound quality, then we would recommend Qobuz or Tidal. Both offer high-quality audio streams and are roughly the same price. Though it is worth looking at the Qobuz Sublime tier as on a per month basis it works out slightly cheaper (£18.33 per month versus 19.99 per month for Qobuz HiFi).