6 Steps to Choosing Your Broadband Deal
UK providers are constantly competing against each other to offer the best products, so it's always recommended you do your research before finalising the deal you want.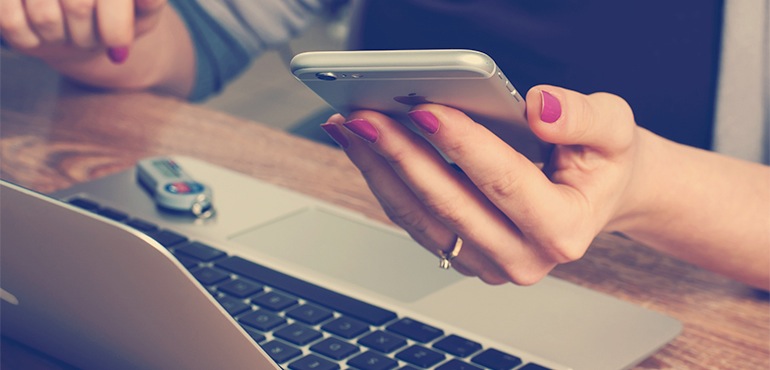 When it comes to finding your ideal broadband package, you'll see a wide range of offers that might make choosing one somewhat tricky.
Use our helpful guide to assist you with choosing your broadband package, so you can be sure to get the right one for your home.
1. Find out what UK providers offer and their latest deals
UK broadband providers offer a wide selection of deals and incentives to persuade customers to join them, and they have particular strengths,
BT is renowned for its competitive calls and broadband packages, whilst Virgin Media installed its own cable network for superfast fibre-optic connections. Some providers offer incredibly cheap deals on ADSL, which might be significantly slower than fibre, but it suits some people.
If you're unsure on where to begin with your search, our comparison table shows the latest deals and offers from a selection of the UK's leading providers.
2. Compare download speeds to find the fastest for your area
Knowing the maximum broadband speed is essential, so you know what to expect from a package. If you want lightning-fast downloads and seamless streaming, then an ADSL connection won't do, whilst those who just check social media occasionally and pick up their emails might be wasting their money on a fibre deal.
When you're browsing for services and products you will notice download speeds only offer what you could potentially receive. This is because download speeds can be dependent on external factors, such as local traffic and distance from the exchange.
If your home is located close to the exchange, you're likely to receive download speeds closer to the specified maximum, but it is still changeable, particularly in the case of ADSL. For fibre, you can be pretty sure you'll be quick speeds throughout the day because the technology is better, but those choosing slower broadband will probably never get close to the fastest speed advertised.
Although most UK broadband companies use BT's network to deliver their services, it should also be noted that Virgin Media supply their own connection, giving them the edge. They can provide faster speeds than other providers, and they will continue to improve their network as well.
3. Would you like fibre-optic or ADSL broadband?
Aside from picking your broadband provider, you also have the choice of fibre-optic or ADSL broadband.
Fibre-optic broadband is far superior, delivering superfast speeds so you can download a song in a second or a movie in just a few minutes. It does come at a price, but with so many fibre packages available, the market has become competitive and you can usually find a good deal.
The most common alternative, ADSL, is available across 99% of the country, and offers speeds slower than fibre-optic, but this method provides a cheaper solution to connecting your home to the web.
4. Additional extras to go with your package
As well as getting a broadband connection, you'll be able to add phone and TV to your package with a number of providers.
UK providers offer a range of landline phone options, but often offer free evening and weekend calls to other UK landlines with some deals anyway. You can also add unlimited calls to other landlines with competitive rates to UK mobiles for an additional fee, but this can vary between providers.
TV can also be added to your broadband package, to complete the bundle for your household. You'll be able to watch a wide range of TV channels and access on-demand content.
Bundle packages can be useful if you have a busy household and want to receive your broadband, phone and TV all under one account.
Depending on what you want from your provider, deciding on what features to include will narrow down your choices.
5. Check what is available in your area
Our broadband checker will be able to determine which packages and providers are available.
Simply type in your postcode and we'll be able to search what deals you can receive from some of the UK's leading providers.
6. Confirming your order
Finally, once you have made a decision and are happy to proceed, you can click through to your chosen provider and set up your deal directly.